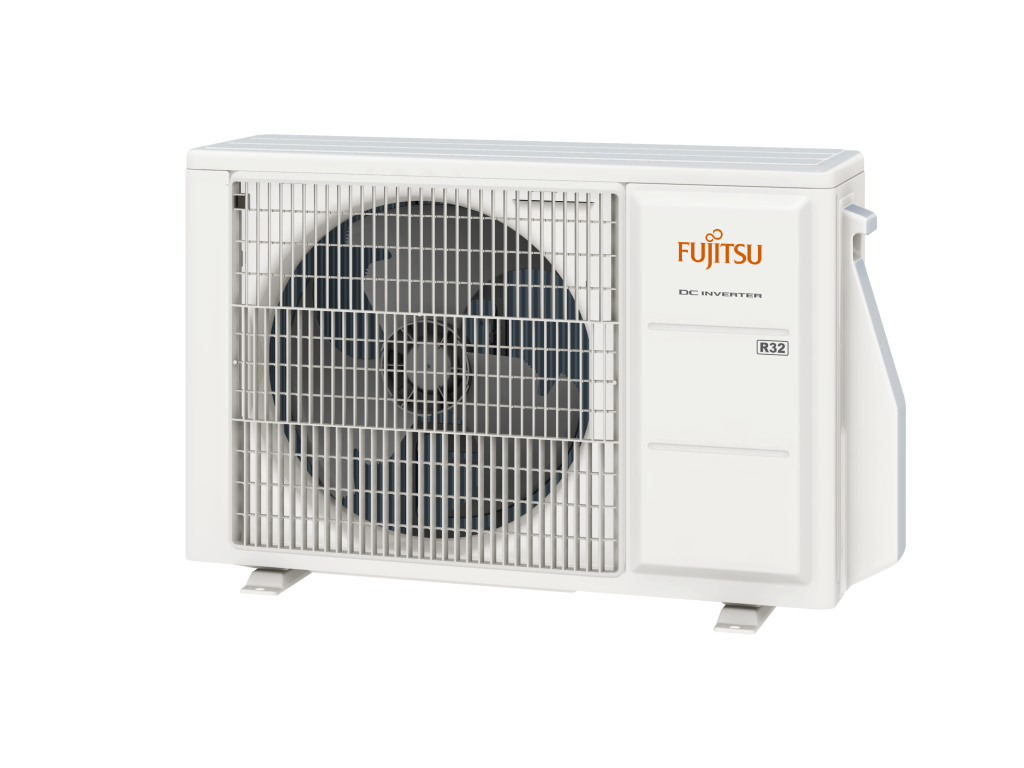 Most Fujitsu General Australia air conditioners under 9kW are now available using R32 refrigerant.
As the first manufacturer to actively sell and promote R32 products in Wall Mounted Split Systems in Australia, this is the latest initiative in Fujitsu General's commitment to expand its R32 product offering.
Refrigerants play a vital role in how an air conditioner works and new developments in refrigerant technology have focused on lowering its global warming potential. Compared to the commonly used R410A refrigerant, R32 has a 67 per cent* lower 'Global Warming Potential Factor' whilst still maintaining the performance of the air conditioner[1].
The new R32 models, available from July, include Compact Cassette (AUTH09/12/18KVLA), Bulkhead (ARTH09/12/18KLLAP) and Floor (AGTG09/12/14KVCA) models.
The Compact Cassette indoor units feature a 2-stage Turbo Fan to allow air to be distributed evenly across the heat exchanger. Optimising the wing form and adopting the laminar wing enables airflow to run smoothly resulting in quiet operation. Noise reduction is also improved by the outdoor units' sound power level which is now up to 7dB less than the previous R410A models.
The use of R32 refrigerant improves heat transfer, which has allowed the new outdoor units (AOTH09/12KBTA models) to weigh just seven kilograms, and be more compact, enabling greater flexibility and ease of installation.
In addition to the upgraded models to R32 refrigerant, Fujitsu General is proud to release new 450mm Bulkhead models (ARTH09/12/18KSLAP) which may be installed in tight bulkhead applications such as above a wardrobe. These are ideal when installation space is limited to a minimum depth of 550mm and a height of 198mm. The 450mm bulkhead model is compact, lightweight, energy efficient, and features an optimum airflow path design resulting in low noise operation.
It also features a built-in drain pump and is easy to maintain with parts able to be accessed and replaced via the side of the indoor unit.  An optional Auto Louver Grille Kit is also available to enable air to flow all the way down to the floor.
Fujitsu General Australia strives to consistently provide high quality, energy efficient, reliable products. The new R32 cassette, floor and bulkhead models come with a five-year parts and labour warranty for long-term performance and peace of mind in domestic applications.
For more information about Fujitsu General Australia here.
This story and the accompanying image were provided courtesy of WriteAway Communications.