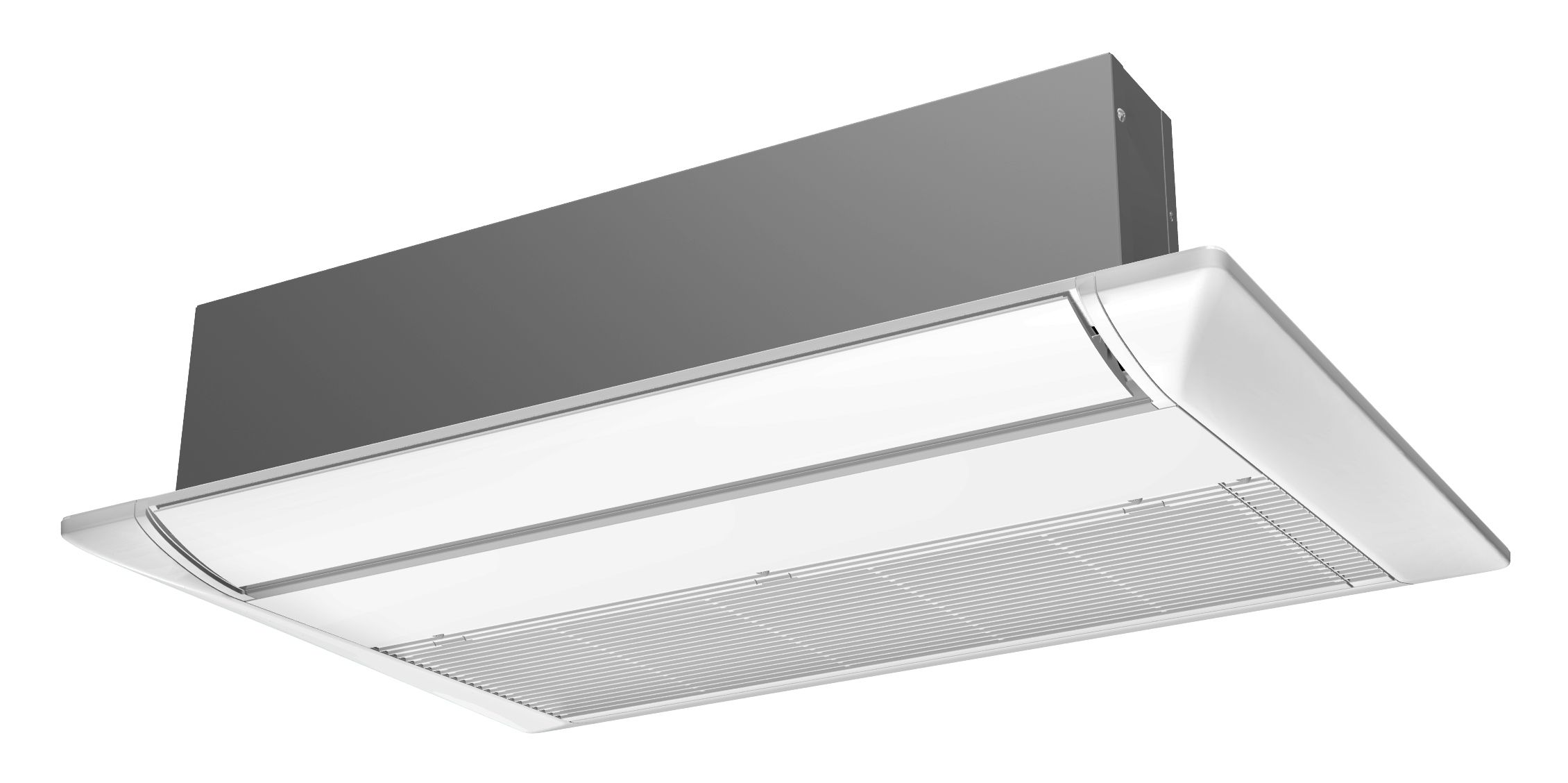 The AIRSTAGE One-Way Flow Type Cassette is the latest offering in compact indoor unit design for Fujitsu General's VRF systems.
At less than 200mm high, the compact chassis makes it ideal for fast and easy installation in a variety of commercial applications. All 2.2 to 3.6kW models are less than 1,000mm wide and 570mm deep, providing a suitable solution for grid-type ceilings.
With a triangular design, the louvers enable wide airflow range to ensure all corners of a room are reached. In cooling mode, air can effectively be directed horizontally, avoiding direct contact with the room's occupants to deliver the greatest comfort.
When in heating mode, warm air can effectively be directed towards the floor to deliver warmth to feet and lower bodies, while keeping shoulders and above relatively cool.
During operation, the AIRSTAGE One-Way Flow Type Cassette produces little noise, which makes it ideal for hotel room installation.
For seamless design and system integration all models within this new AIRSTAGE series of cassette units have an exterior design consistent with existing cassettes in Fujitsu General's offering.
The AIRSTAGE One-Way Flow Type Cassette indoor units come with a 3-year parts and labour warranty for long-term performance and peace of mind in commercial applications.
Fujitsu General Australia continually strives to provide high quality, energy efficient, reliable products. Fujitsu General trained technicians attend every commercial VRF installation to assist with the controls commissioning of the VRF units to ensure seamless operation.
This story and the accompanying image were provided courtesy of The Recognition Group.