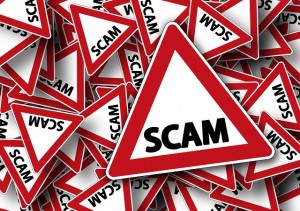 We are always told to be aware of scammers—online, on the phone and in person–now that the financial year is ending and taxpayers will soon be lodging their tax returns, now is the time to be more aware than ever of scams, especially tax return related ones.
Business.gov.au have stated on their website that common tax time scams to be aware of are tax refund scams (usually involving a scammer stating to a consumer that they have overpaid tax and are entitled to a refund, but to receive the refund, consumers need to pay a fee) tax owed scams (usually involving a scammer stating to a consumer that they have underpaid tax and need to repay the amount "owed" immediately) and phishing emails (emails pretending to be from an official source which provide links to fake websites that could download virus or malware software).
Business.gov.au's tips for business owners to protect themselves from tax time scams include research the official source themselves (looking up their phone number in phone directories or on their official website) and hovering over any links in any emails before clicking on them. You can read more information from Business.gov.au on scams here. 
Earlier this year, NSW Fair Trading issued a warning for consumers to be wary of scammers calling to offer tax refunds from NSW Fair Trading. The NSW Fair Trading Commissioner, Rod Stowe stated at the time that NSW Fair Trading never contacts consumers about tax returns. Previous tax scams that NSW Fair Trading have reported include a scam letter offering landlords living overseas the chance to claim tax exemption on rental income in 2014 and a phishing scam encouraging consumers to receive a "refund" to a credit card account in 2013.
Like Business.gov.au, NSW Fair Trading also provide ten golden rules to reduce the chances of being scammed, both for business owners and consumers. These ten golden rules include but are not limited to: never responding to offers, deals or requests for personal details, not to rely on testimonials, always typing the address of the website of a bank/business/authority to ensure that you are logging into the real website and never responding to unsolicited text messages from unknown numbers. You can read NSW Fair Trading's ten golden rules in full here.
You can also find more information on types of scams, as well as what to do if you have been scammed on the ACCC's SCAMWatch website, which can be found here.
Image via Pixabay.