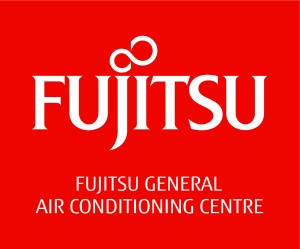 Fujitsu General Australia will open the doors of its inaugural Fujitsu General Air Conditioning Centre this year.
The first of its kind in the Asia Pacific region, and only the second dedicated Fujitsu Air Conditioning Centre globally, the Centre will be located in the Brisbane suburb of Underwood and will be owned and operated by a third party, where they will use a suite of unique Fujitsu General Australia assets and branding under licence.
In line with the Australian business' strategy, this store will offer a complete solution for consumers seven days a week. It will showcase the full range of Fujitsu General heating and cooling products, as well as a VRF display for commercial clients.
The Fujitsu General Air Conditioning Centre is being designed with multiple zones for consumers to experience different Fujitsu General air conditioning systems, from wall mounted units to multi split systems and ducted solutions. It will also provide architects and consultants with an environment where they can meet and plan with clients.
General Manager–Sales & Marketing, Dave Smith, stated that the Centre is in line with Fujitsu General's long-term goals and also outlined the benefits of the Centre for consumers.
"This venture is line with Fujitsu General's long-term vision and growth strategy for the business, as well as an opportunity for consumers to engage with and experience the comfort delivered by a Fujitsu General air conditioning system.
"As a dedicated air conditioning Centre, consumers will find a term of expert specially trained by Fujitsu General with extensive knowledge of our full range of products. Consumers can also experience the complete Fujitsu General end-to-end solution that reflects Australia's Favourite Air values of reliability and expertise."
Smith also emphasised that Fujitsu General will be monitoring the success of the Centre once it opens and that the service that existing customers are use to won't be negatively affected.
"We will monitor the success of this initial venture before committing to other centres, however Fujitsu General hopes to open a Fujitsu General Air Conditioning Centre in other states.
"We want to reassure our existing customers that Fujitsu General will continue to provide their businesses with the same level of service and support they have come to expect from Fujitsu General. As valued partners, their business remains a priority to us, and exciting marketing initiatives and promotions will be ongoing to ensure Fujitsu General drives business through their doors."
This story and the accompanying image were provided courtesy of WriteAway Communication + Events. This story was edited slightly prior to publication.