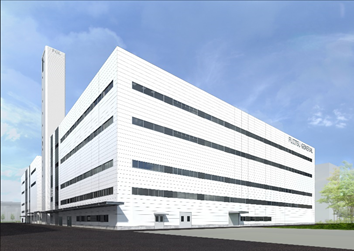 Fujitsu General Limited is expanding the research and development facilities at its head office in Kawasaki, Japan, to strengthen development and innovation capabilities in commercial environments.
The new building will feature testing facilities to boost core technologies including equipment that will be able to recreate real world usage for air conditioning systems and installation environments such as a multi storey building, to accelerate innovation and development of technology in the commercial space.
Workshop and training facilities will enhance engineers' technological skills and knowledge, while enabling discussions on new trends and emerging technologies. A number of workshops will be shared with external companies to encourage open innovation and collaboration with new technologies.
"The new R&D building further strengthens Fujitsu General's theme at this year's ARBS 'breaking free from perception', which demonstrated the business is a strong competitor in the commercial HVAC arena," commented Philip Perham, Managing Director, Fujitsu General Australia.
"Fujitsu General already has access to state of the art testing facilities and R&D centres in Japan, Thailand and China. The addition of a new building in Kawasaki will further enhance our capabilities to produce air conditioning systems for commercial and residential environments in Australia, as well as continue to develop engineers to be the best in the industry."
Construction of the new building has commenced and is planned to be in full operation by June 2019.
This story and the accompanying image were provided courtesy of WriteAway Communication + Events. This story was edited slightly prior to publication.