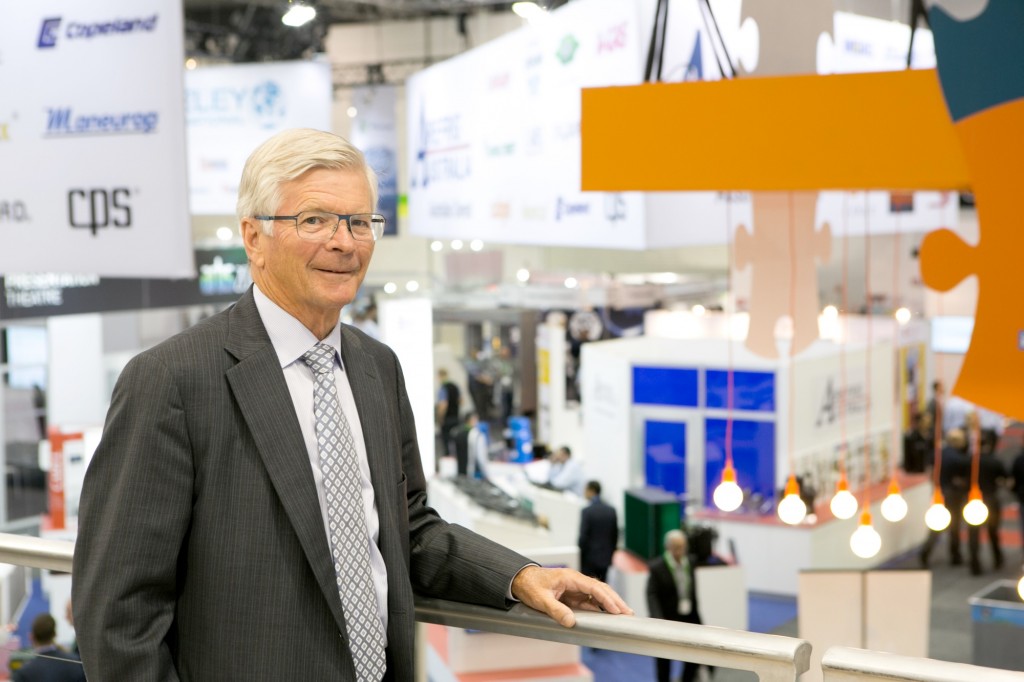 ARBS Chair, Ian Hopkins, has expressed his thoughts on how far the ARBS Exhibition has come in the lead up to its twentieth anniversary next year.
"ARBS 2018, the premier HVAC, refrigeration and building services exhibition in the southern hemisphere is just around corner. The exhibition returns to Sydney in 2018, and we are very excited to see how the new International Convention Centre delivers both visually and practically.
"ARBS celebrates its twentieth year in 2018, which lends me to reflect on the past decades and how our industry has changed. From improvements in safety standards to the introduction of new and smart technologies, our industry has progressed with a continuous commitment to transform our built environment and is driven to be solution focused given the demands of time.
"And as these demands and external pressures see our industry change, evolve and consequently adapt, many of our business decisions are made with innovation and sustainability in the forefront of our minds, therefore it remains imperative to be well-informed. ARBS 2018 provides the industry a great opportunity to connect and network with leaders, peers, colleagues, and suppliers whilst discovering the latest products, systems and service evolutions in our industry."
Hopkins also emphasises the importance of the seminars program, awards program and Hall of Fame.
"The highly-acclaimed seminar program, now known as the Speakers Series, will provide an excellent opportunity to garner information and knowledge. Visitors and exhibitors alike can learn about emerging technologies, methodologies, standards and best practice. I am confident it will continue to be a successful platform for the exchange of technical knowledge, information and ideas.
"The awards program once again is attracting strong interest, and this year is now easier than ever to enter with templates provided. Receiving an award is consider a pinnacle of achievement in the industry and well worth the effort involved. The awards recognise excellence in the Australian industry across a range of areas including: Young Achiever, Product Excellence, Project Excellence, Industry Education and Training, Outstanding Service & Maintenance Provider, and the new category for 2018 Software/Digital Excellence.
"Nominations for the Hall of Fame are also open and we look forward to industry associations nominating those who have provided distinguished service to the industry. Entries and nominations close on 5 February."
Hopkins concluded his message by expressing his confidence in what will be a successful ARBS 2018.
"We have no doubt ARBS 2018 will continue its growth trend with anticipation of a strong flow of visitors from around Australia and overseas. I am personally looking forward to what I am sure will be a bumper exhibition and a wonderful supporting program."
ARBS 2018 will be held on May 8-10 at the International Convention Centre at Darling Harbour. More information can be found here, and Hopkin's message was originally published here.
This story and the accompanying image was provided courtesy of ARBS. This story was edited slightly prior to publication.