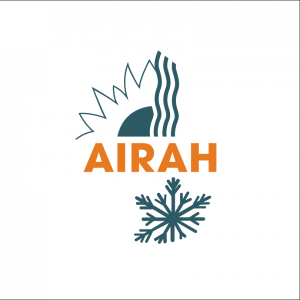 Nominations for the Australian HVAC&R industry's most prestigious awards have been extended until Friday, July 17.
The 2020 AIRAH Awards have even more significance than usual because they take place in AIRAH's Centenary year.
To celebrate the Centenary, the AIRAH Awards gala is slated for November 10 during Outlook 2020, a jamboree of HVAC&R that also includes AIRAH's premier conference, The Future of HVAC. Outlook 2020 is scheduled to run from November 8–10.
"The AIRAH Awards bring with them a certain mystique and kudos," says AIRAH CEO Tony Gleeson, M.AIRAH. "Only the best of the best ever manage to seize an AIRAH Award, though many try. And in 2020, AIRAH's Centenary year, the stakes are even higher and the prizes richer. There has never been a better time to put your hand up and nominate."
There are 13 different categories covering the gamut of HVAC&R projects and industry endeavour. These include Excellence in Sustainability, Best HVAC Retrofit or Upgrade, Excellence in Refrigeration, Best Product, Excellence in Innovation, Student of the Year, and Future Leader.
"One of the goals of the AIRAH Awards is to encourage our industry to value its achievements and put them forward so they can be acknowledged and celebrated," says Gleeson. "For the finalists and winners, it's a huge accolade, but it's also valuable for our sector as a whole because it shines a light on the amazing and often-overlooked work that we do."
To register your interest and find out which award category you could be eligible for, contact awards@airah.org.au
For more information about the AIRAH Awards, go to www.airah.org.au/awards
Nominations close on Friday, July 17.
This story and and accompanying image were provided by AIRAH.