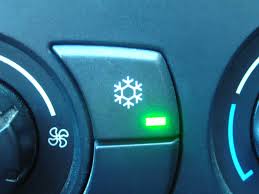 VASA's Wire & Gas Convention 2015 kicks off today at the Marriott Surfers Paradise Resort & Spa.
The Wire & Gas Convention 2015 will be held over the weekend (until Sunday) and consists of a trade show, an experts forum, various training sessions and networking.
There will be five training sessions held on air conditioning basics, engine management systems, R1234yf, deep cycle batteries & solar and the psychology of business in the automotive industry.
The air conditioning basics training is optional and will be conducted by VASA Vice President Brett Meads and VASA Director Peter Stubley and focuses on automotive air conditioning fundamentals. The engine management systems course will be conducted by Ford Australia trainer Peter Trees and focus on the technical aspects of engine management systems. The R1234yf training session will be conducted by automotive climate control trainer, Grant Hand and VASA Director Mark Mitchell and will focus on the operating characteristics and handling techniques of R1234yf. The deep cycle batteries and solar training will be conducted by VASA Director Peter Stubley and will focus on the characteristics of deep cycle batteries and the basics of solar panels.
Barbara H. Minor, senior engineer from The Chemours Company USA is the Wire & Gas Convention's 2015 guest speaker on R1234yf. Minor played a key role in its development and will be delivering a presentation and answer any questions on R1234yf. There will also be an experts forum on automotive air conditioning, electrical and engine cooling key topics, which will be lead by Refrigerant Reclaim Australia General Manager, Michael Benefit and Australian Automotive Aftermarket Association Membership Development Manager, Nigel Bishop.
VASA is also providing multiple opportunities for attendees to network during the Happy Hour sponsored by Refrigerant Reclaim Australia, at a cocktail party sponsored by Hella and at a gala dinner sponsored by Hella & Ashdown Ingram.
More information on VASA's Wire & Gas Convention 2015 including the timetable, the trade show and exhibitiors, can be found here. If you would like to follow the events at the Convention live, you can do so at VASA's Twitter page, which can be found here.
Image via Wikipedia.