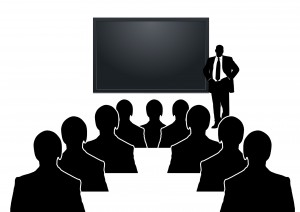 Save the date for two seminars focusing on HVACR early next year.
The High Performance Energy 2016 Seminar will run over two days and will comprise of several workshops under three main themes. The three main themes are–HVACR, Lighting and Onsite Power & Storage. The workshops will include but not be limited to: HVACR Energy Management and Controls, Integrated Energy Efficiency Engineering and Industry Collaboration & Competition–The Need for Education & Regulation.
The HVACR Energy Efficiency Seminar 2016 will also run over two days and will comprise of sessions focusing on the HVACR Industry, Industrial Refrigeration, Air Conditioning & Ventilation and Heat Load Management. The sessions will focus on several topics, including but not limited to: opportunities within the industry, why natural refrigerants are the future, commercial HVAC, fans and ambient air management and HVACR energy management. Within the sessions there will be workshops on industry collaboration and the future of the industry, as well as opportunities for networking.
Both the High Performance Energy 2016 and the HVACR Energy Efficiency 2016 Seminars will be held from April 5 to 6 at the Australian Technology Park.
Image via Pixabay.