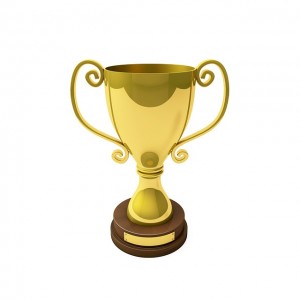 The Air Conditioning and Mechanical Contractors' Association (AMCA) and the Refrigeration Climate Control Centre of Excellence (RCCC) have been nominated for the 2015 CIBSE Building Performance Training Award.
According to its official website, the CIBSE Building Performance Training Awards, "recognise the people, products and projects that demonstrate engineering excellence in the built environment." The Awards focus on measured performance as opposed to design intent or performance specifications and are open to organisations and companies all over the world.
There are fourteen Award categories–Building Performance Champion, Building Services Consultancy, Building Performance Training Programme, Collaborative Working Partnership, Facilities Management Team, Energy Saving Product, Lighting for Building Performance, Energy Management Initiative, Project of the Year–Commercial/Industrial, Project of the Year–Leisure, Project of the Year–Public Use, Project of the Year–Residential, Project of the Year–Retail and Project of the Year–International.
The Building Performance Champion of the Year Award is for the most outstanding contribution and commitment to achieving improved building performance.
The Building Services Consultancy Award is split into two categories dependent on business size and is for demonstrating an outstanding contribution to the design or refurbishment of buildings to meet client expectations of performance.
The Building Performance Training Programme is for how a training porgramme has had a significant effect on staff and their development to the point where it has resulted on a positive impact on the performance of buildings.
The Collaborative Working Partnership Award is for examples of collaborative working that have delivered outstanding outcomes on new or refurbishment projects.
The Facilities Management Team Award is for the achievements of the FM team who delivers outstanding building performance.
The Energy Saving Product Award is for new/innovative products that will make significant contributions to improving building performance.
The Lighting for Building Performance Award is for a lighting system or design that provides outstanding lighting quality and meets building performance lighting requirements.
The Energy Management Initiative Award is for a building owner or occupier who demonstrates the most effective energy management strategy to achieve outstanding building performance.
The Project of the Year Awards are for demonstrating high levels of user satisfaction, delivering outstanding building performance and enable energy efficiency and reduced carbon emissions.
The Award winners will be announced February next year in London.
Image via Pixabay.