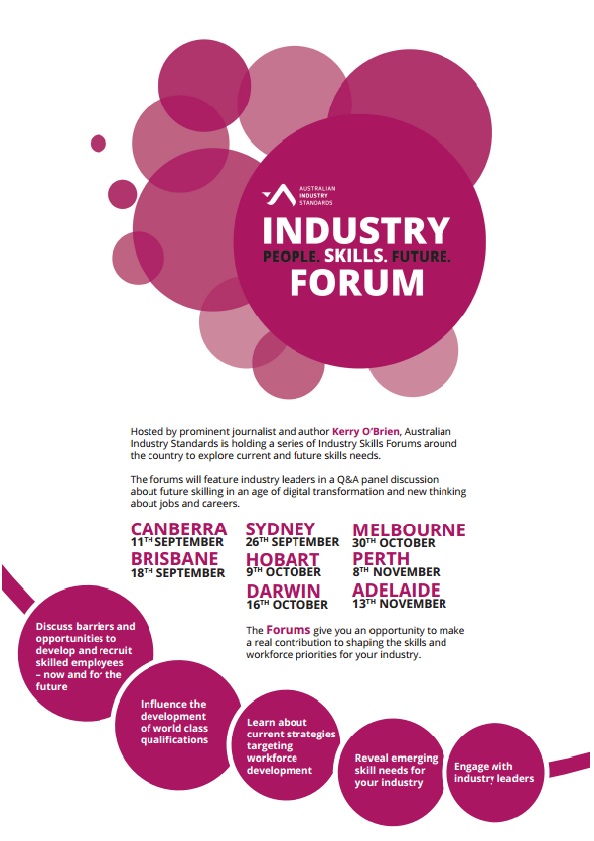 The Australian Industry Standards will be holding a series of Industry Skills Forums around the country to explore current and future skills needs.
Future skilling is vital to stay knowledgeable on emerging technologies that impact industry requirements. The Australian Industry Standards is a government-funded not-for-profit organisation that develops skills standards across a range of Australian industries. These AIS Industry Skills Forums are an opportunity for you to add your input into the skills and priorities for your industry.
Reasons to attend:
Discuss barriers and opportunities to recruiting skilled employees – now and for the future
Influence the development of world class qualifications
Learn about current strategies targeting workforce development
Reveal emerging skill needs for your industry
Engage with industry leaders
The forums will be structured in a Q&A panel discussion in each capital city from September to November 2018. This is a free event and chance to have your say.
More information including where to register can be found here.
Image via AIS.