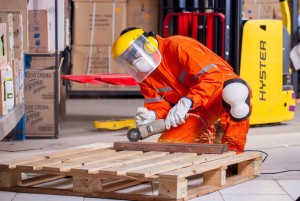 Entries are open for the 2017 SafeWork NSW Awards.
According to its official website, the SafeWork NSW Awards were established "to promote high standards of workplace health and safety, and return to work outcomes in workplaces around NSW."
The website also states the benefits of winning a SafeWork Award include but are not limited to: a marketing video for their business or the opportunity to attend safety training, 'SafeWork NSW Awards 2017 winner' branded digital products, a trophy, a certificate, promotional benefits, recognition of commitment to workplace health and safety, and gaining a reputation as a health and safety leader.
The SafeWork NSW Awards consists of six categories:
Excellence in Workplace Health and Safety Culture
Best Solution to an Identified Workplace Health and Safety Issue
Best Individual Contribution to Workplace Health and Safety
Excellence in Recovery at Work for Business
Recovery at Work Achievement Award for Injured Workers
SafeWork NSW Leadership in Safety Award
Entries close on July 21 with the winners being announced at a black tie gala dinner at Doltone House, Sydney on October 26.
More information on the SafeWork NSW Awards, including how to enter and the review process, can be found here.
Image via Piixabay.