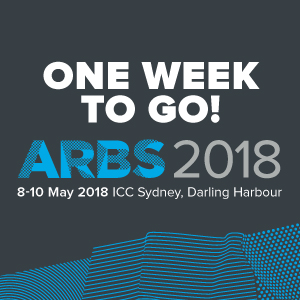 An exhibition hall packed with cutting-edge technology, products and solutions will be amongst the offering at ARBS 2018 when its doors open to the industry in Sydney next week.
With over 300 exhibitors and in-excess of 9,000 visitors expected to attend, the event is forecast to be the largest ARBS to date and cannot be missed for anyone involved in HVAC&R and building services.
As visitors navigate the exhibition floor they will discover two distinct areas to connect with what matters most: IBTech@ARBS, the new smart building precinct will be packed with innovative products and solutions, and the Product Presentation Theatre, a dedicated place for exhibitors to present product and technology information, updates and demonstrations.
Alongside the exhibition, and committed to an information rich discourse, is the highly anticipated Speaker Series. Running over three full days, the Speaker Series includes some of the most influential and respected figures in the industry, with sessions designed to inspire and educate attendees.
Make the most of a visit to ARBS 2018 by planning in advance and download the ARBS app. Not only a handy navigation guide, the App will keep you updated on all the happenings during the event. ARBS 2018 is being held at the ICC Sydney from 8-10 May.
Register today to attend, it's free and grants entry into the exhibition across all three days.
You can register and find out more here.
This story and the accompanying image were provided courtesy of ARBS. This story was edited slightly prior to publication.