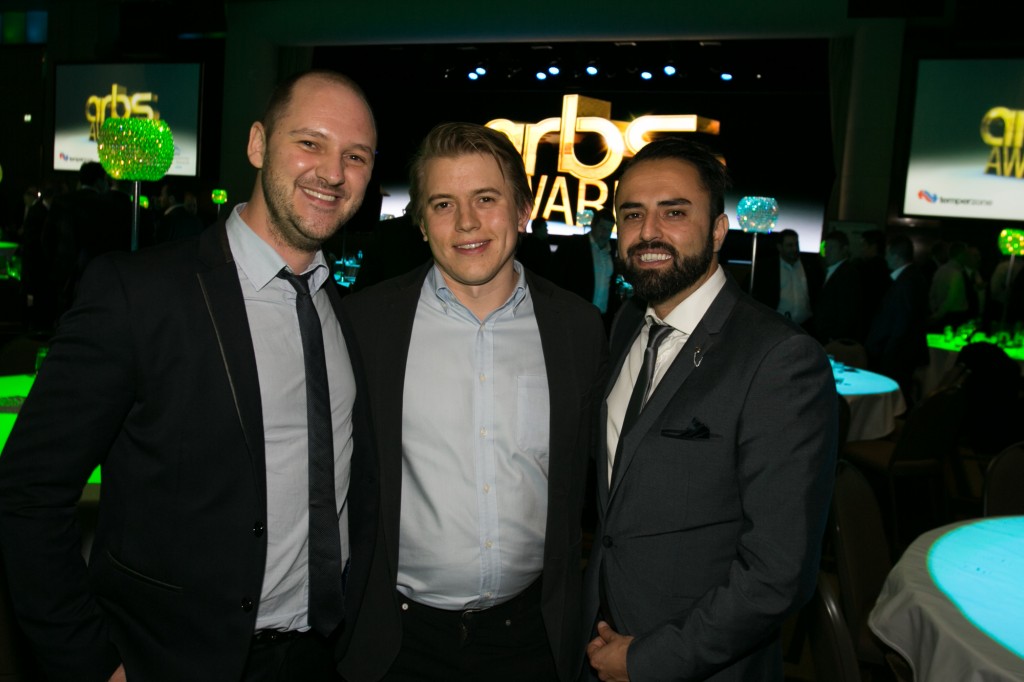 Finalists of the 2016 ARBS Young Achiever Award have expressed how their nominations have benefited them in regards to their business growth and credibility.
BUENO Managing Director, Leon Wurfel, who took home the 2016 ARBS Young Achiever Award remains proud of his nomination to this day, valuing the reputational benefits for his organisation as an outcome of winning the prestigious award.
"Being a young entrepreneur running a young business, the award provided a platform of credibility for myself and for BUENO. Being a three-year-old business at the time, we had to work really hard to compete to win new business against more established companies, even if we had a far superior product.
"The Young Achiever Award was a great thing to win to be able to leverage credibility beyond our three years in operation and helped our clients champion us throughout their respective organisations."
Wurfel's vision has seen BUENO grow to be the Australian leader in data and information driven operational property services, delivering superior data related and technology driven services based on fault detection, optimisation, and business intelligence that simplify their clients' operations and enhance their effectiveness across all building sectors and building information systems.
Other finalists in the category were Ahmad Amiri, General Manager of High Technology Control, and Vladimir Poposki, former Electrical Engineer at The University of Melbourne and now the Project Manager of Capital Works at RMIT University, both agree the nomination enabled them to connect with industry leaders. Amiri in particular emphasised that his nomination opened up exposure and networking opportunities for him, and how important recognition is for people working in the industry.
"Exposure and increased networking opportunities opened the possibility of working with new companies, further broadening my scope and also our company's.
"Quite often we work extremely hard without recognition. In today's busy environment, many people are doing the same role that was occupied by two or more people previously. Therefore it is important to be recognised for the valuable contribution to the industry."
The Awards recognise excellence in the Australian HVAC&R and building services industry across a range of areas including Young Achiever, Product of Excellence, Industry Education and Training, Outstanding Service & Maintenance Provider, Hall of Fame, and the new category for 2018, Software/Digital Excellence.
ARBS Exhibition Manager, Sue Falcke, further emphasised the opportunities that the Awards provide both for business promotion and individual recognition.
"The ARBS Awards are an opportunity for industry players, like our Young Achievers, to showcase their skills, products and performance across all sectors of the HVAC&R and building services industry. It allows us to identify, promote and congratulate the talent and vision that sustains the industry."
A panel of industry experts will evaluate the nominations based on various criteria such as leadership, sustainability, performance and innovation. The ARBS Industry Award winners will be honoured at a gala dinner to be held during the ARBS 2018 Exhibition, from 8-10 May at the ICC Sydney. Nominations for the 2018 ARBS Industry Awards close on 5 February.
More details on ARBS and the ARBS Industry Awards can be found here.
This story and the accompanying image of (from L-R) Vladimir Poposki, Leon Wurfel and Ahmad Amiri, were provided courtesy of ARBS. This story was edited slightly prior to publication.