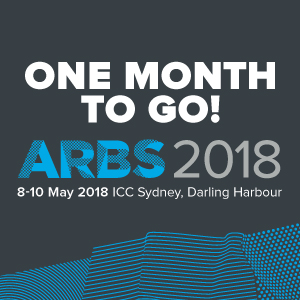 In just one month the air conditioning, refrigeration and building services industry will gather at ARBS 2018–the preeminent event on the HVAC&R calendar.
Set to showcase new innovations and technologies, ARBS connects local, national and international exhibitors with major buyers, specifiers, designers, consulting engineers and technicians.
But ARBS is not your typical trade show, exhibition goers can also attend the highly anticipated Speaker Series program for an update on industry issues, and then celebrate into the night at the ARBS Industry Awards. The show floor will also buzz with the new smart building prcinct IBTech @ ARBS. Stop by the Product Presentation Theatre and see exhibitors presenting all the latest and greatest gear, and don't miss the industry newcomers participating in the WorldSkills Competition.
All this plus over 300 exhibitors offering unrivalled access to the latest in HVAC&R in the southern hemisphere.
The ARBS team recommend downloading the ARBS app, as you never know what or who is around the corner. The app is not only a handy navigation guide, but it will keep you updated on all the happenings during the event.
Register today to attend, it's free and grants entry into the exhibition across all three days.
Find out more and register to attend ARBS here.
The story and the accompanying image were provided courtesy of ARBS. This story was edited slightly prior to publication.