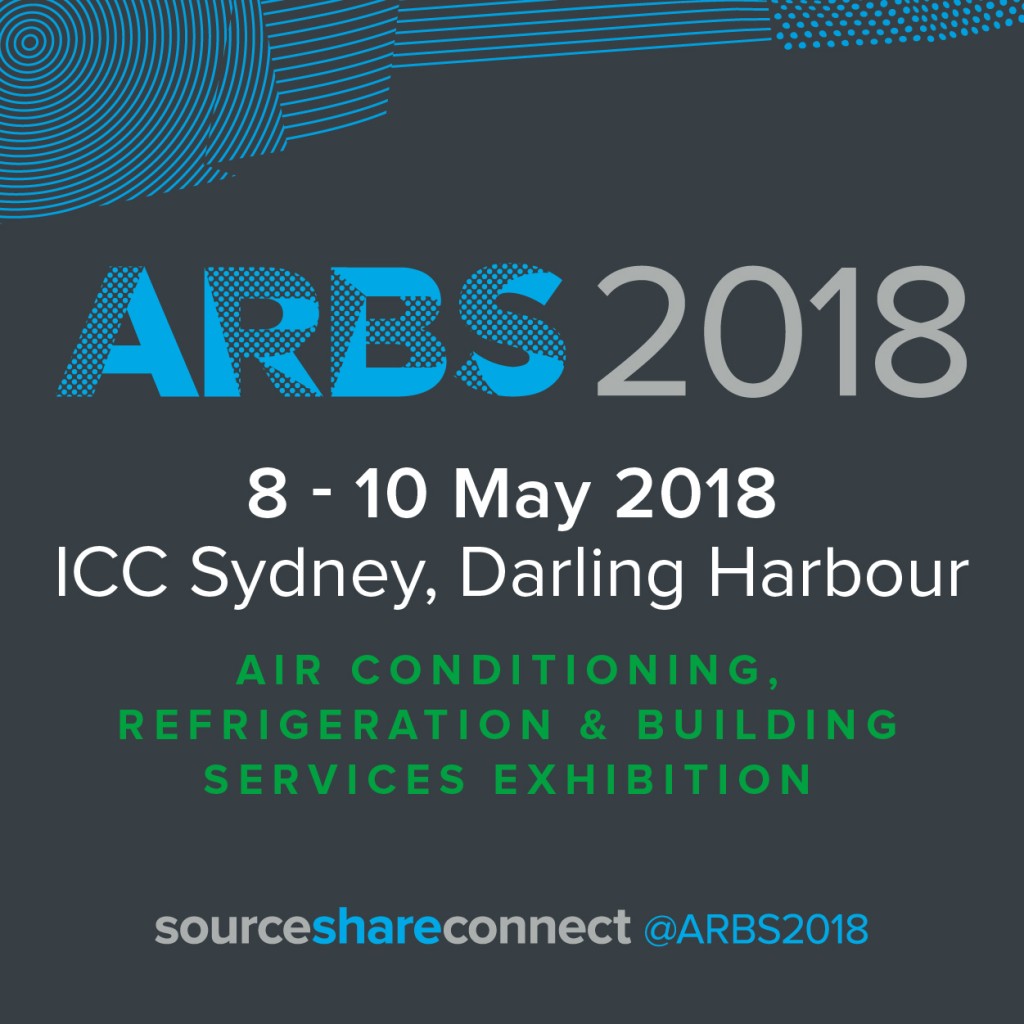 Visitor registration is now open for ARBS 2018.
Back in Sydney for the first time since 2010, the new International Convention Centre (ICC) will host ARBS from 8-10 May 2018. With more than 350 exhibitors and in-excess of 9,000 visitors, the exhibition is forecast to be the largest ARBS to date with unprecedented demand from hundreds of local and international exhibitors providing the industry unrivalled access to the latest in HVAC&R and building services in the southern hemisphere.
Registration is free and grants entry into the exhibition across all three days. Registering in advance is the smart way to avoid the queues as the ticket is sent directly to your mobile phone or email address. Attention early birds–register yourself and at least one more colleague before 31 January to win an Apple iPhone X!
Alongside the exhibition, the ARBS Speaker Series will provide leading-edge education and is the ultimate networking event for HVAC&R and building services professionals. Exhibitors will also present sales, technical and support information via product and service sessions on the show floor.
More information on ARBS 2018 can be found here.
This story and the accompanying image were provided courtesy of ARBS. This story was edited slightly prior to publication.