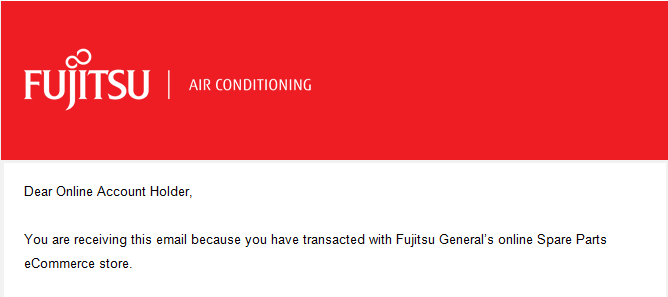 Account holders with Fujitsu General Australia's online spare parts e-commerce store have been notified of a breach in their privacy after the Australian retailer experienced a cyber attack on 27 December 2018. While the system was protected by malware scanner, the issue was not detected until 15 January 2019.
The website, which was launched in June 2016, has been a convenient one-stop-shop for customers in sourcing parts for Fujitsu air conditioning systems. The brute force attack has compromised the sensitive data of its customers such as credit details of Australian users that made a purchase between 27 December 2018 and 16 January 2019.
Access to the e-commerce website is currently unavailable as it undergoes a security update.
In the meantime, Fujitsu General Australia has issued a warning for customers to be extra vigilant of potential phishing emails and scam telephone calls.
Find out more here.