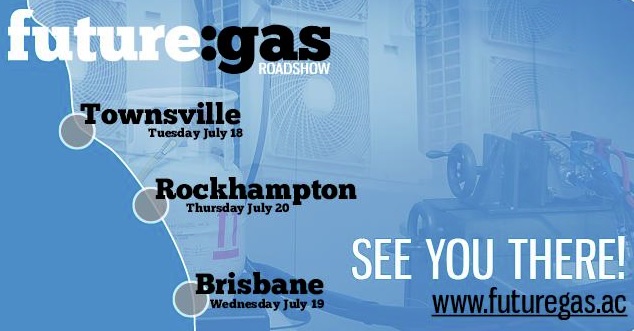 The future:gas roadshow continues in QLD starting in Townsville tonight.
The Townsville future:gas seminar is being held tonight from 6pm at the Townsville RSL club. The roadshow will continue on in Brisbane tomorrow night at the Beenleigh Events Centre, and in Rockhampton on Thursday night at the Rockhampton Leagues Club.
More information on the future:gas seminars can be found here and below.
****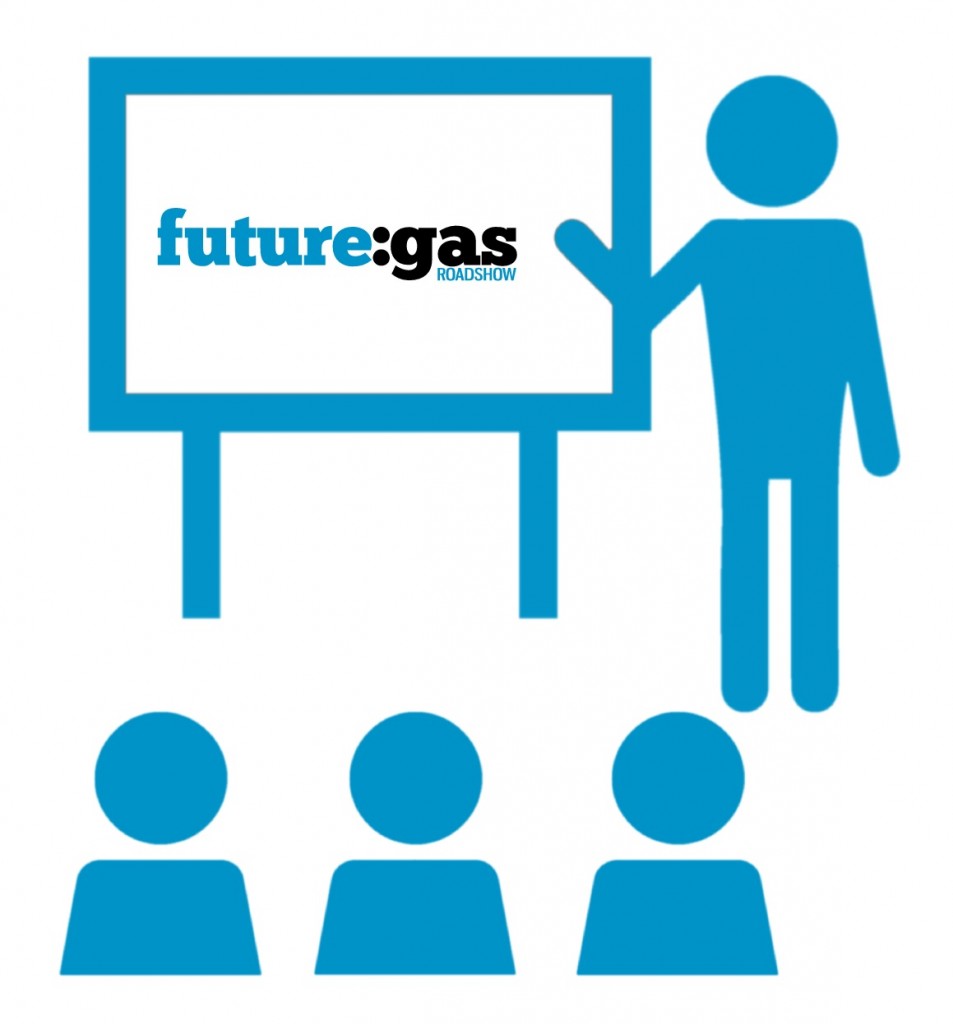 The refrigeration and air conditioning industry is undergoing substantial change, with current refrigerants being replaced by new low and ultra-low GWP products. These refrigerants are being developed with and adopted by global equipment manufacturers.
The new refrigerants and the equipment designed for them will present significant changes to the tools, working practices, component standards, and safety considerations relating to installation, repair, service and refrigerant recovery.
This year, millions of new systems will be produced around the world that are designed for new low global warming potential (GWP) HFOs, CO2, NH3, HCs and lower GWP HFCs, such as R32. In the near future, it is expected that every new piece of refrigeration and air conditioning equipment sold in Australia will use one of these refrigerants.
Refrigerants Australia, Refrigerant Reclaim Australia (RRA), the Refrigeration and Air Conditioning Contractors Association (RACCA), and the Australian Refrigeration Council (ARC), have partnered to deliver a roadshow of educational future:gas seminars across Australia, to help businesses and technicians in the refrigeration and air conditioning industry prepare for these changes.
If businesses haven't already encountered equipment using one of the new refrigerants, they soon will.
The future:gas seminars will take place on weekday evenings this winter, with tickets priced at just $10, providing the maximum opportunity for technicians and contractors to attend. Tickets can be booked online at www.futuregas.ac.
Trade displays operated by future:gas sponsors will provide opportunities for you to see demonstrations and learn about the equipment and products related to the new refrigerants. These displays and networking opportunities with refreshments provided, will be open during the hour before and after the presentation, as well as during the half-time break.
The future:gas seminar schedule is as follows: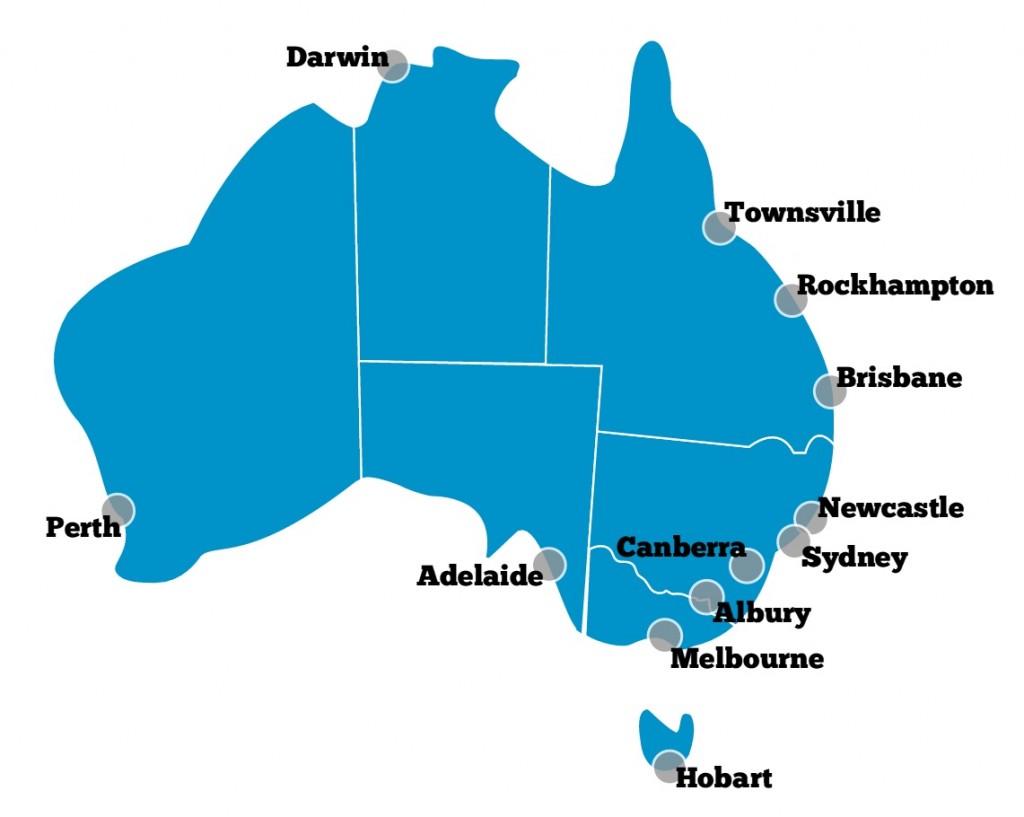 Newcastle (NSW): Monday, June 19
Sydney (NSW): Tuesday, June 20
Canberra (ACT): Thursday, June 22
Townsville (QLD): Tuesday, July 18
Brisbane (QLD): Wednesday, July 19
Rockhampton (QLD): Thursday, July 20
Adelaide (SA): Tuesday, August 1
Perth (WA): Wednesday, August 2
Darwin (NT): Thursday, August 3
Melbourne (VIC): Tuesday, September 5
Hobart (TAS): Wednesday, September 6
Albury (NSW): Thursday, September 7
At future:gas seminars, the industry's top experts will explain the reason for the changes, the technical background of the new refrigerants, and new safe working practices and standards relating to the quality and design of both components and service equipment.
If you work in refrigeration and air conditioning, going to your local future:gas seminar is a must if you want to cut through all the confusing, conflicting messages and misinformation.
The expert speakers who will present at the future:gas seminars are:
Greg Picker (Refrigerants Australia)–Why existing refrigerants are being phased out and why supplies will remain for servicing older service equipment.
John McCormack (Sythree/Chemours) and Kylie Farrelley (Arkema)–Introduction to HFO refrigerants and lower GWP HFCs, such as R32, including a comparison with the products they are replacing.
Mark Padwick (Sanden) and Rene Le Miere (BITZER)–Introduction to CO2, NH3 and HC refrigerants plus their handling characteristics.
Kevin O'Shea (RACCA)–Overview of the tools, working practices and equipment standards from a contractor's perspective.
Michael Bennett (RRA)–Master of Ceremonies, providing an introduction to how RRA helps keep our industry clean.
Tickets are just $10 per person and can be booked online at www.futuregas.ac.

This story and the accompanying images were provided courtesy of future:gas. This story was edited slightly prior to publication.