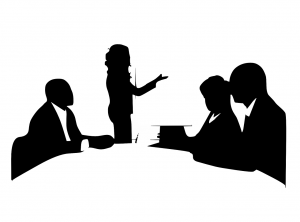 The Australian Refrigeration Association will be holding a HVAC/R Energy Efficiency Seminar Series in three capital cities next month, offering all HVAC/R stakeholders information on the future transition to low GWP refrigerants.
The Seminar Series, which will be held in Brisbane, Sydney and Melbourne, will address key issues in the Australian HVAC/R industry. These issues include exploring emerging HVAC/R technologies, identifying & appreciating energy efficiency and GHG emissions reduction, recognising the regulatory requirements of transitioning to low GWP refrigerants and safety education.
There will be presentations from key figures in the Australian HVAC/R industry. The presenters include Tim Edwards–President of the Australian Refrigeration Association, Michael Bellstedt–Principal of Minus40, Henry Adams–Director of Common Capital, George Haydock–Managing Director of Pioneer International, Stefan Jenson–Managing Director of Scantec Refrigeration Technologies, Selwyn Wallace–Director of Engas Australasia, Mario Balen–General Manager of HyChill Australia, Peter Bush–CEO of Aeris International, Duncan Cairnie–Director of CCM Energy Solutions, Nick Pollard–Managing Director, Inflector, Dr Alex Mardapittas–Managing Director of Powerstar, Deane Gudsell–Senior Business Development manager of CapTech, Martin McGettrick–General Manager of ARA Fire and Lindsay Pelser–Principal of IAQ Consulting.
There will also be refreshment breaks throughout the day which also provide the opportunity to network with industry leaders and figures.
The Brisbane Seminar will be held at the Queensland Cricketers' Club at The Gabba on Monday November 17. The Sydney Seminar will be held at The York Conference & Functions Centre on Friday November 21 and the Melbourne Seminar will be held at the City Convention Centre at Victoria University on Thursday November 27.
Image via Pixabay.