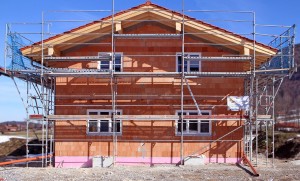 Mark your diaries for the Sydney HIA (Housing Industry Association) Home Show—it is on in three weeks.
The Sydney HIA Home Show is Sydney's biggest Home Show for renovating and new building products, services, trend spotting, innovation and professional advice. The show will cover several topics including, but not limited to renovating, building, going green, as well as kitchen, bathroom, interior and outdoor products.
New products will be shown off by the exhibitors. Exhibitors in the HVAC industry include Ausclimate, Big Ass Fans, Black and Stone, Breezway, Escea Fireplaces, Fireplace Products Australia, Green HVAC Solutions, Heatstrip, Jetmaster Fireplaces Australia, Mitsubishi Electric Australia, Oregan Air Conditioning, Real Flame NSW, SmartHeat, Suntrap Solar Australia, Trim Temp Air Conditioning, Unique Fire Pits, Univenta Sustainable Heating and Ventis HQ.
The Sydney HIA Home Show is being held from May 28 to 31 at the Sydney Showground Exhibition Centre.
More information on the Sydney HIA Home Show can be found here.
Image via Pixabay.