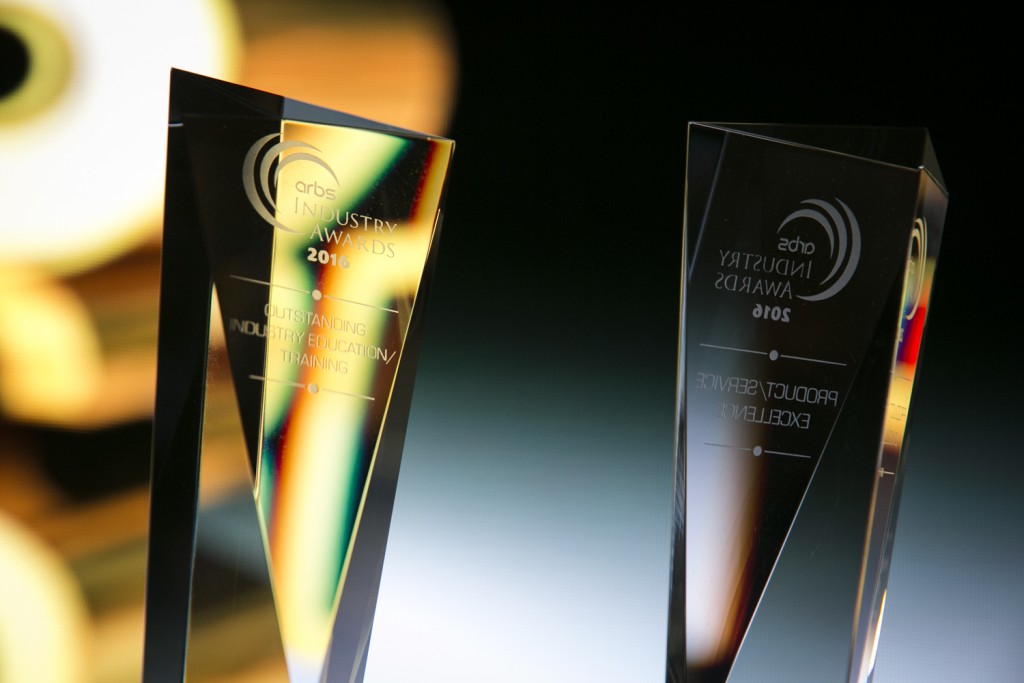 Nominations have opened today for the 2018 ARBS Industry Awards.
The awards recognise excellence in Australia's HVAC, refrigeration and building services industries across a range of areas. The 2018 ARBS Industry Awards categories are:
ARBS Young Achiever Award 2018
ARBS Product Excellence Award 2018
ARBS Software/Digital Excellence Award 2018
ARBS Project Excellence Award 2018
ARBS Outstanding Service & Maintenance Provider Award 2018
ARBS Industry Education/Training Award 2018
ARBS Hall of Fame
The Awards, now acknowledged as the pinnacle of achievement in the industry, attracts nominees from across the industry, and are endorsed and supported by the major industry associations of the Australian Institute of Refrigeration, Air Conditioning and Heating (AIRAH), the Air Conditioning & Mechanical Contractors Association (AMCA), the Air Conditioning & Refrigeration Equipment Manufacturers Association (AREMA), the Chartered Institution of Building Services Engineers (CIBSE ANZ), the Air Conditioning & Refrigeration Wholesalers Association (ARWA), and us, the Refrigeration & Air Conditioning Contractors Association (RACCA).
ARBS Events Organiser, Sue Falcke, emphasised the importance of the Awards and how far they have progressed over the years.
"The ARBS Awards program has continued to grow and attract more participants as the industry acknowledges the respect and continued recognition associated with receiving an award.
"The Awards are an opportunity for industry participants to showcase their skills, products and performance across all sectors of the HVAC&R and building services industry. It's important that we identify, encourage and congratulate the talent and endeavour that sustains our industry."
A panel of industry experts will evaluate the nominations based on various criteria such as leadership, sustainability, performance and innovation. The ARBS Hall of Fame, a popular category celebrating industry leaders, by recognising their service, contribution and commitment to furthering the industry, are now open for nominations from the general industry.
ARBS Industry Awards winners will be honoured at a gala dinner to held during the ARBS 2018 Exhibition.
Nominations close on February 5, 2018. The ARBS Exhibition wiill be held from May 8-10, with the gala dinner being held on May 9, at the International Convention Centre (ICC) Sydney.
More information on the 2018 ARBS Industry Awards can be found here.
This story and the accompanying image were provided courtesy of ARBS. This story was edited slightly prior to publication.