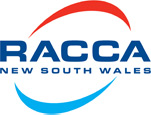 Image via RACCA
RACCA will be at the Refrigeration and Air Conditioning Expo (RACE)!
Come and visit us at our stand at RACE Sydney, which is being held on August 12-13 at the Sydney Showgrounds to find out more about our services and membership, also come by to say hello!
More info about RACE can be found below…
*****************************************************************************************************************************************
The second Refrigeration and Air Conditioning Expo (RACE) will be held in Perth and Sydney later this year.
The first RACE was held in Brisbane last year, according to its official website, the purpose of RACE was to have "customers in mind to showcase not only new products and ideas but to also provide a view of the future." This was achieved by conducted multiple presentations, demonstrations and show specials, as well as having various products on show, show specials and door prizes from over 200 companies across the country.
This year's RACE is being held in Perth and Sydney. RACE Perth is being held on Thursday 2 July at the Crown Perth Convention Centre and RACE Sydney is being held over two days on Wednesday 12 August and Thursday 13 August at the Sydney Showground.
There will be a wide variety of exhibitors at this year's RACE this year including but not limited to Actrol, Mitsubishi Heavy Industries, Reece HVAC-R, Sky Refrigeration, Bitzer, Bosch, Danfoss and Ebm Papst.
More information on RACE including this year's exhibitors directory, FAQs, contact details for the organisers, an extensive photo gallery from last year's expo and where to register to attend (RACE is free to attend), can be found here.