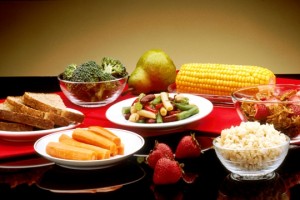 This week is Food Safety Week.
Starting yesterday and ending this Sunday, Food Safety Week is the biggest week of the year for the Food Safety Information Council.
This year's Food Safety Week theme is Did you know? (Busting the food safety myths), focusing on busting food poisoning myths. To emphasise this theme, the Food Safety Information Council have released tips on cleaning as well as cooking, chilling and separating food.
The cleaning tips focus on adequately cleaning cooking utensils and washing hands. The cooking tips focus on how to cook different types of meat correctly, as well as following cooking instructions. The chilling tips focus on refrigerating and defrosting food properly and the separating food tips focus on how and where to separate food.
As well as online tips, the Food Safety Information Council also have their own YouTube channel with videos on cross contamination, hand washing correctly and BBQ, cooler and fridge food safety.
More information on Food Safety Week can be found here.
Image via Wikimedia Commons.