This ARBS 2002 special feature was published in the July 2002 edition of Celsius. The author is not listed, however Phil Ross was the editor and publisher of Celsius at the time.
Regional WorldSkills competitions for refrigeration were conducted during the ARBS Exhibition, held in Sydney from 25-27 March. Over the three days, competitions were conducted for the Hunter, Illawarra and Sydney regions of New South Wales, to find the best young refrigeration mechanic in each region.
In each regional competition, eight refrigeration mechanics competed in the eight hour competition, which required them to fabricate a copper manifold, diagnose refrigeration and electrical faults on refrigerators and RAC's, set an electronic controller and retrofit an R22 air conditioning unit.
The WorldSkills Australia Foundation was established in 1982 as an independent, non-profit organisation to promote the standards and status of vocational training and job skills. Its mission is to challenge young people, their teachers, trainers and employers to achieve world class competency standards in all industries, and to promote the status of vocational education and training across Australia. WorldSkills conducts regional and national skills competitions in over 50 occupational categories in areas such as building and construction, hospitality and food, client services, electrical and electronic, automotive and vehicle, computing and technology, as well as engineering and metal.
The standard of skills demonstrated during this demanding and very public competition was excellent. Even though there can only be one winner from each region, all the competitors were winners because they gained valuable experience and self confidence by putting their skills to the test in front of their peers.
The medal winners below were announced at presentation ceremonies conducted on Centre Stage of the exhibition, at the end of each day's regional competition.
Hunter region:
Gold Medal–Mitchell Fahey, M&H Refrigeration & Air Conditioning
Silver Medal–Christopher Ignasok, Clements Refrigeration
Bronze Medal–Daniel Francis, Harvey Air Conditioning
Illawarra region:
Gold Medal–Mark Humphries, Hanwest Pty Ltd
Silver Medal–Mark Chilcott, Cronin & Hellenan Air Conditioning
Bronze Medal–Jeremy Beech, Beech Refrigeration
Sydney region:
Gold Medal–Matthew Richardson, Channon Refrigeration
Silver Medal–James Channon, Channon Refrigeration
Bronze Medal–Danny Zalloua, Coldine Refrigeration
Thanks also to the volunteers listed, who put in many hours of hard work to organise and judge the competition: John Kuilart, Roger Briancourt, Stephanie Bugg, David Mason, Chris McDonald, Noel Munkman, Bruce Treganowan, Craig Weston and Murray Wilks.
The national Skills competition is linked to the international WorldSkills competition, a biennial event involving 40 different trade categories and over 30 nations.
Australia has won gold medals for refrigeration at the last three WorldSkills competitions, with Renee Ellen from Melbourne in 1997, Chris McDonald from Sydney in 1999 and Stephanie Bugg from Toowoomba in 2001.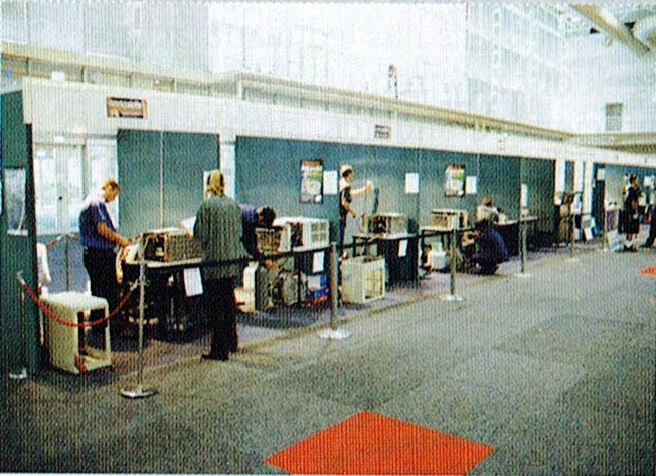 Image Source: Celsius Magazine (July 2002)