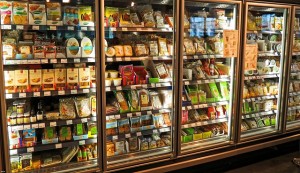 World Refrigeration Day has been established after an agreement was reached by global industry trade associations and professional bodies.
World Refrigeration will take place on June 26 every year starting from 2019.
According to a report by Climate Control News, World Refrigeration Day is being introduced to raise community awareness about the role of the industry. The report also states that trade associations and professional bodies from the United states, India, Pakistan, Philippines, Thailand, Australia, Africa, the Middle East and across Europe have given formal support for the day.
President of the Institute of Refrigeration and World Refrigeration Day Chairperson, Stephen Gill, emphasised the importance of World Refrigeration Day, especially due to the crucial role that refrigeration, air conditioning and heat pumps play in today's society.
"Refrigeration, air conditioning and heat pump technologies and applications have evolved out of a human need for food, comfort and thermal processes, with a history dating back centuries. However it remains a longstanding frustration for those working within the industry that it doesn't receive the recognition it deserves."
How World Refrigeration Day will be celebrated in 2019 around the world is yet to be determined, however details of planned events will be revealed in due course.
The official website (www.worldrefrigerationday.org) is currently under construction and will be operational by September. In the meantime, updates can be found through its Twitter handle @worldrefday.
Image via Pixabay.