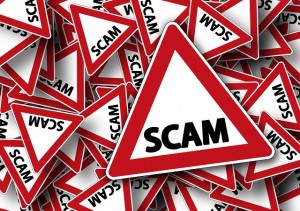 Business.gov.au have published tips for business owners to protect themselves from online scams.
Business.gov.au's tips come after the recent worldwide WannaCry cyber attack, which involved computers running on Microsoft Windows being attacked by ransomware cryptoworms. The ransomware encrypted data and demanded Bitcoin payments from affected users to release the data.
Business.gov.au's tips include but are not limited to: not opening suspicious emails, backing up data regularly, being wary of requests for personal details and schemes that involve winning or inheriting money, using spam filters on business emails, training staff about the importance of online safety, and understanding how to spot a scam.
The WannaCry cyber attack affected over 200,000 people in over 150 countries and is ongoing. In the process of researching the attack, another cyberattack, Adylkuzz, was uncovered by a cybersecurity firm. Adylkuzz has been reported as being a more subtle attack, using infected computers to mine a digital currency known as Monero.
Business.gov.au's tips and more information for business owners on protecting themselves from online scams can be found here.
Image via Pixabay.