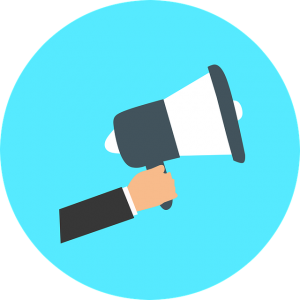 The Australian Refrigeration Council (ARC) are set to launch their 2017-18 summer advertising campaign soon.
Last year, the ARC's annual summer advertising campaign drove over 250,000 people to the Refrigerant Trading Authorisation (RTA) business directory website, Look for the Tick (www.lookforthetick.com.au).
ARC CEO, Glenn Evans, emphasised the importance of the summer advertising campaign in promoting the industry, and licensed businesses and qualified technicians.
"Connecting refrigeration and air conditioning businesses with consumers has been a big part of the ARC's operations for many years. Businesses and technicians that do the right thing and get themselves qualified, licensed and authorised, deserve to be held up on a pedestal as the highest standard of professionalism in the industry.
"For over 8 years, the ARC has invested in advertising the benefits of using ARC-licensed businesses and technicians—both in the stationary and automotive sectors—to the Australian community, promoting the refrigeration and air conditioning industry, and driving consumers to use appropriately licensed tradespeople. Last year alone, 250,000 people visited our ARC-licensed business directory website, looking to connect with licensed businesses in their area."
The ARC's 2017-18 summer advertising campaign will use a variety of cost-effective marketing strategies, which include: search engine marketing, online advertising, regional paper advertising, Google AdWords, and Facebook advertising. In doing this, the ARC looks to educate consumers on:
The importance of using qualified and licensed ARC technicians for refrigeration and air conditioning work (both stationary and automotive).
The differences between ARC licences, and ensuring consumers use the right person for the job.
The professionalism and skill of ARC licence holders and the RAC industry.
Evans not only emphasised the importance of using licensed businesses and qualified technicians, he also emphasised the negative affects of using non-licensed technicians on consumers.
"Non-licensed technicians have not demonstrated their willingness to adhere to their legal obligations and this may reflect in their services. This means consumers run the risk of sub-par servicing or installation, product warranties becoming null and void, and refrigerant leaking into the atmosphere."
Improving consumer knowledge and providing pathways to connect consumers with ARC-licensed businesses is good for the environment and good for businesses.
Although an official kick off date for the campaign is yet to be announced, ARC's last summer advertising campaign ran from November 2016 until February 2017.
This story was provided courtesy of the Australian Refrigeration Council and was edited slightly prior to publication. The accompanying image was sourced via Pixabay.