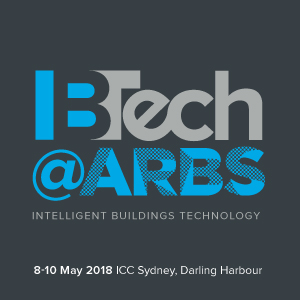 Google will be presenting at IBTech@ARBS.
ARBS stated that the keynote presentation by Strategic Cloud Engineer, Shyam Govardhan, will look at the combination of Cloud Computing, Internet of Things (IoT) and Machine Learning, which presents unique opportunities to the building automation industry by enabling the creation of innovative products to deliver improved occupant comfort, efficient operating of building systems, reduction in energy consumption and operating costs, and improved life cycle of utilities.
This session focuses on the technologies, trends and solutions that enable product makers to glean actionable insights from a wide range of embedded devices at scale, in real time.
Tomorrow, ARBS 2018 will open its doors and along with over 300 exhibitors will offer unrivalled access to the latest in HVAC&R in the southern hemisphere, the event is set to inspire with IBTech@ARBS–a new an exciting precinct within the exhibition dedicated to intelligent buildings.
Explore the data and technology which is transforming our built environment, and as smart building solutions continue to evolve, they allow property developers and owners to reduce costs, improve energy efficiency and enhance occupant comfort. Recent advancements have meant greater integration and interoperability between systems, resulting in highly sophisticated building control strategies. IBTech@ARBS examines this and more through a series of displays, presentations and hands-on sessions.
More information on ARBS, including where to register, can be found here.
This story and the accompanying image were provided courtesy of ARBS.