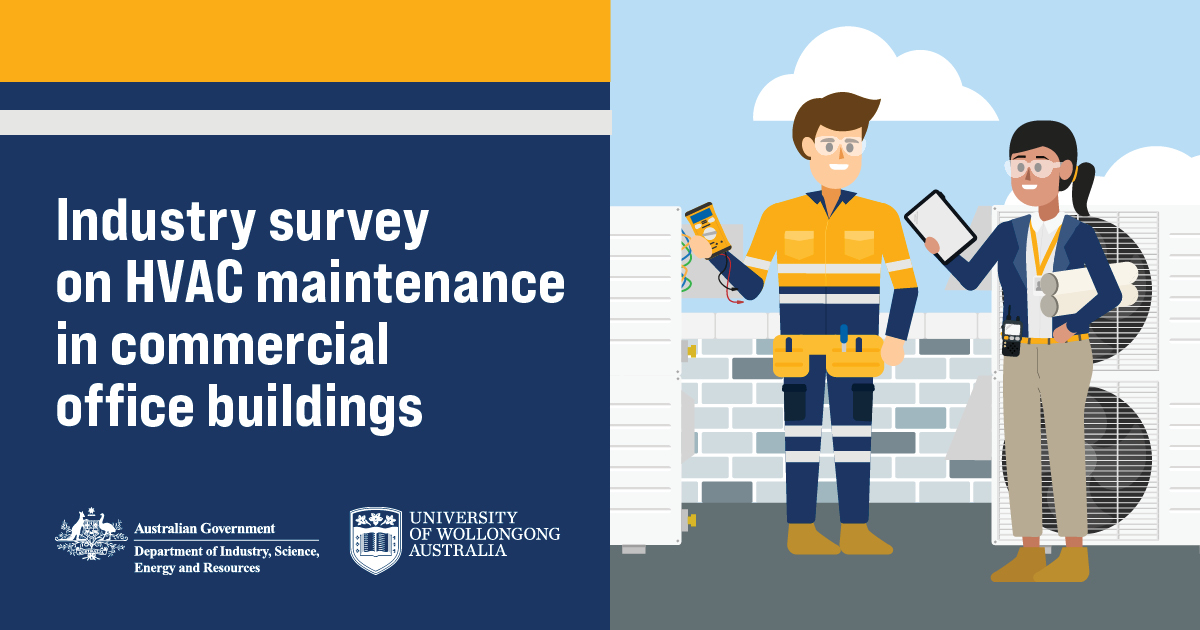 Share how you work and you could win!
The University of Wollongong (UOW) is conducting an online survey of HVAC contractors who service office buildings around Australia. The survey will help UOW support the Australian Government in understanding the industry and shape future policies and programs.
Well maintained HVAC systems function better, use less energy, emit fewer greenhouse and ozone gas emissions and boost comfort for building occupants. What you do on the job has a big impact on how they perform.
UOW are particularly interested in the work done in older, smaller and poorer quality buildings.
The survey will take about 15min and upon completing it, you can go into a draw to win one of forty $100 gift vouchers.
The survey can be found here.
By filling in the survey by 30 September you can help policymakers and industry to work together and deliver better performing HVAC systems and buildings. You will also help government promote to the public the benefits of service and maintenance of their HVAC equipment.
This story and the accompanying image were provided courtesy of the Department of Industry, Science, Energy and Resources.