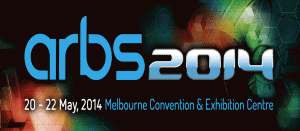 Image: Supplied
ARBS 2014 is coming closer, and it is the time to take the last chance to register your interest to exhibit at ARBS 2014. There are only a few spaces left so contact Exhibition Organiser now to be in with a chance to get one of the last stands.
Please contact Exhibition Organiser Sue Falcke ASAP on arbs@arbs.com.au for more info.
Don't miss this chance to reach thousands of visitors from Australia's HVAC, refrigeration and building services industries.
Read more about ARBS 2014 at http://www.arbs.com.au/
RACCA Australia's ARBS Coverage:
–Speaker Program for ARBS 2014 Finalised
–2014 WorldSkills Australia National Refrigeration Competition
–ARBS Seminar Registrations open Today
–2014 WorldSkills Australia National Refrigeration Competitors